Fabulous city. Brugge photos.
Once over the encircling canal and inside the city walls, Bruges closes in around you with street after street of charming historic houses and a canal always nearby. In recent years, the city has turned so much towards tourism the locals sometimes complain they are living in Disney-land. And if you can get away from the chocolate-shops, you can visit some more quiet areas s.a. St. Anna, and imagine what life in the late middle ages must have been like.
The Bruges Card provides discounts to most of the major attractions, and can be picked up at any of the hostels around town. The reduced rate cannot be used in conjunction with a student rate (both student and Bruges card rates are identical) and hence is most useful for older travellers.
Several Youth Hostels (Bauhaus), and probably the train station and tourist information, offer a useful map with some very interesting, 'non-tourist' places to see during the day and some unique places to visit at night. It provides a good way of getting an authentic feel for the town whilst avoiding the tourist honey-pots and allows you to find some hidden gems.
Some highlights:
Groeninge Museum, Dijver 12, B-8000. 7 days 9:30AM-5PM. Known as 'The city museum of Fine Arts', it houses a collection of artworks that span several centuries (14th-20th), focusing mainly on works by painters who lived and worked in Bruges. €8 / €6 (audioguide and ticket Arents House and Forum+ included in the entrance).
Basilica of the Holy Blood (Heilige Bloed Basiliek), Burg 10. Apr-Sep 9:30AM-11:50AM & 2PM-5:50PM, Oct-Mar 10AM-11:50AM & 2PM-3:50PM. A beautiful church on the Burg square. It houses a relic – a vial of blood that is said to be that of Jesus – and was built in the Gothic style. Try and get there early so you can view the chapel when it is quiet and not filled with tourists. And don't forget to visit the chapel underneath, in heavy Romanesque style – a contrast to the lovely light Gothic above. Free.
Brewery De Halve Maan, Walplein 26. Apr-Oct M-Sa 11:00-16:00, Su 11:00-17:00. This brewery annex beer museum offers a tour of the beer making process. A history of the brewery is provided, as well as an overview of the city from its tower. The tour lasts for 45 minutes and is a good way to get a feel for Belgian beer making. The tours start at the exact turn of the hour, be at least fifteen minutes early as there is a maximum amount of people that can join. The entrance price includes one drink of Brugse Zot or Straffe Hendrik and is served after the tour at the outside terrace or indoor bar. €6.50 including 1 beer.
Onze Lieve Vrouwkerk, Mariastraat. A fascinating church with architecture from the Romanesque and Gothic periods. In the east end of the church are very fine tombs of Charles the Bold and his daughter Mary of Burgundy – in contrasting Gothic and Renaissance styles, despite their superficial similarity. The church also houses one of the few Michelangelo sculptures outside of Italy, the "Madonna with child". Free.
Jerusalem church. In a quiet area of the city, a highly unusual church with octagonal tower built by the Adornes brothers, merchants of Italian extraction. It includes a fine black tournai marble tomb, late Gothic stained glass, and a tiny and rather spooky chapel containing an effiggy of the dead Christ. The entrance fee also covers the Lace Museum in the former Adornes mansion, where you can see local women and girls learning this traditional craft.
The Begijnhof. Also known as the convent, between the centre of the station and the city, with white painted small houses and fine plane trees, is a quiet place to walk – groups are discouraged.
The Hospital of St John. 09:30 – 17:00, Closed Mondays. Sint-Janshospitaal contains a museum of six paintings by Hans Memling, within the early medieval hospital buildings. €6 with Bruges card / €8.
Choco-Story Museum, Wijnzakstraat 2 (Sint-Jansplein). 10AM-5PM. This museum is a must see for chocolate enthusiasts as it describes chocolate's transition from cocoa into chocolate. Its low cost tasty exhibits make it well worth the time (and Belcolade's gently overt marketing). Be sure to stay for the chocolate making exhibition to get some excellent samplers. €6 with Bruges card / €7.
DiamantMuseum, Katelijnestraat 43. 10:30AM-5:30PM. Diamond museum has a large range of exhibits ranging from mining all the way to polishing and all the history in between. Everyday at 12:15 there is a live polishing demonstration. Individuals €6, Groups €4.5, Students €3.
The Friet Museum, Vlamingstraat (opposite Academiestraat). 10AM-5PM. Check out the world's only frites (fries or chips) museum which tells the story of the humble potato from South America and how it has evolved into a fry. Don't forget to try the tastiest fries cooked by the guy who cooked for the Belgian Royal Family. 6 € : adult 5 € : group (from 15 people, reservation required) 5 € : students, 65+ 4 € : children from 6 to 11 years.
Bruges is visited by a huge number of tourists and it sometimes becomes quite annoying, especially around the Markt and Burg squares. The important thing to remember, however, is that very few tourists venture far away from the main shopping area, so if you want some peace and quiet you should simply explore the many small cobbled streets away from the main squares.
Lucifernum (retsin's lucifernum), twijnstraat 6-8 (city center). An amazing (private) art gallery with gothic cemetary in a subtropic garden located in the old Freemasons temple (1756 – 1882) 1000m2 art and mystery in bruges old city center open on sundays from 18u00 till 21u00 entrance: 6 euro.
Bruges (French). Brugge (Dutch).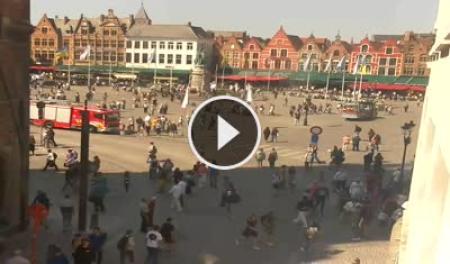 wikitravel.org
https://unavitaverde.net/wp-content/uploads/2013/05/IMG_4575_____.jpg
525
700
unavita
//unavitaverde.net/wp-content/uploads/2022/07/verde_wanderer_logo_new.png
unavita
2014-04-28 11:50:26
2023-05-17 08:40:56
Fabulous city. Brugge photos.